For the last 21 years, we have called Prague's Žižkov neighborhood home. Arguably the city's most lively district, Žižkov is rumored to have more pubs per square kilometer than any neighborhood in Europe, perhaps even worldwide. Besides pub-hopping, there is a whole lot to see and do, and it's definitely worth a visit for those looking for a more local experience. Here's just a taste of what Žižkov has to offer, and what makes it so great!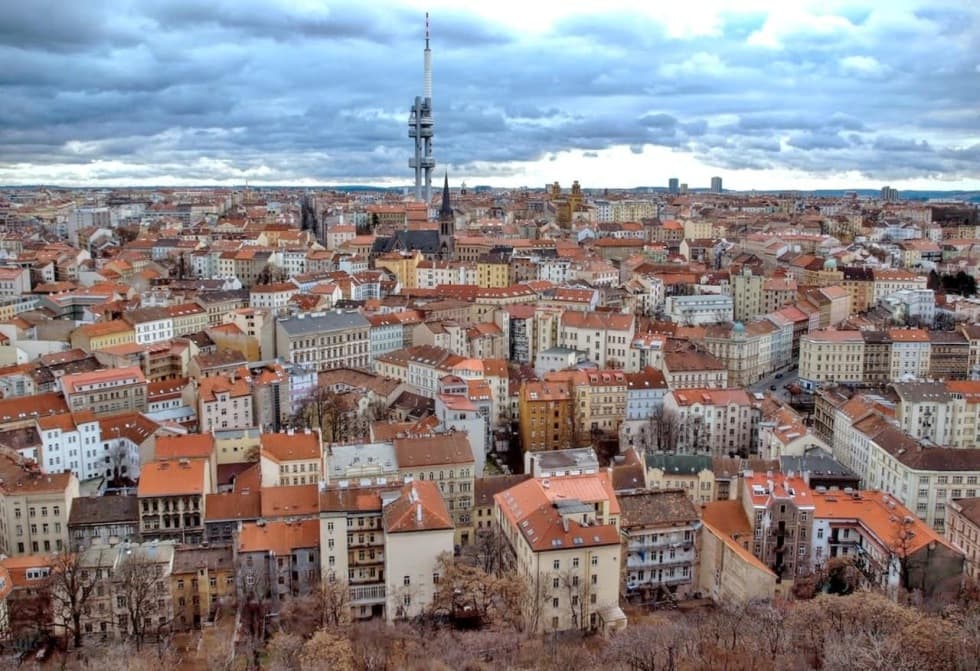 THE HISTORY
For many years Žižkov had a reputation as a gritty, working-class neighborhood, and in many ways the description still fits. Its cobblestone streets are far from spotless, and there are still plenty of shady pubs that mostly appeal to hard-drinking locals. Žižkov is named after the Hussite general Jan Žižka, whose enormous statue sits proudly on his horse at the top of Vítkov hill.
The 13th-14th century military leader was known as a shrewd tactician and wore a patch over one eye after losing it in battle. Besides his statue is the massive National Monument, which contains a Czech history museum and used to house the mausoleum of Communist-era President Klement Gottwald. You can easily get there from our garden, it takes about 10 minutes walk cross the park. You can also see amazing sunset from this hill so do not forget to grab a beer with you!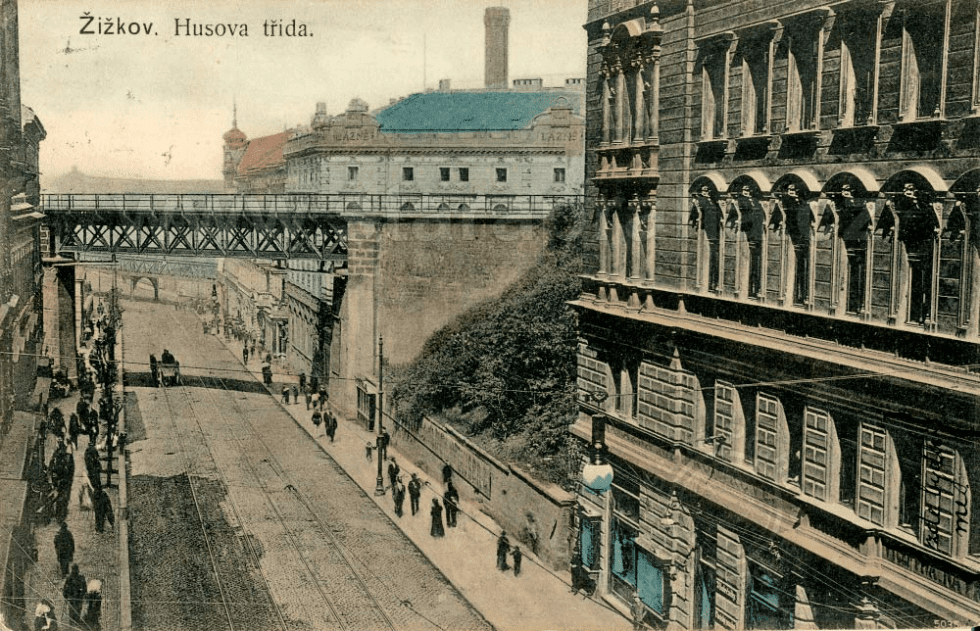 ŽIŽKOV TODAY
Zizkov has long been a favorite haunt of students, artists and musicians. As you walk through its streets, you will find no shortage of quirky cafes, delightfully shady watering holes and edgy art galleries. Although many of its streets and buildings have a somewhat neglected and shabby feel, it won't take long for you to be mesmerised by the cheeky, rebellious charms of this area. The centre of town can often feel like an over-priced, manufactured playground for tourists and if you want to get away from all of that, you're not going to do much better than Zizkov.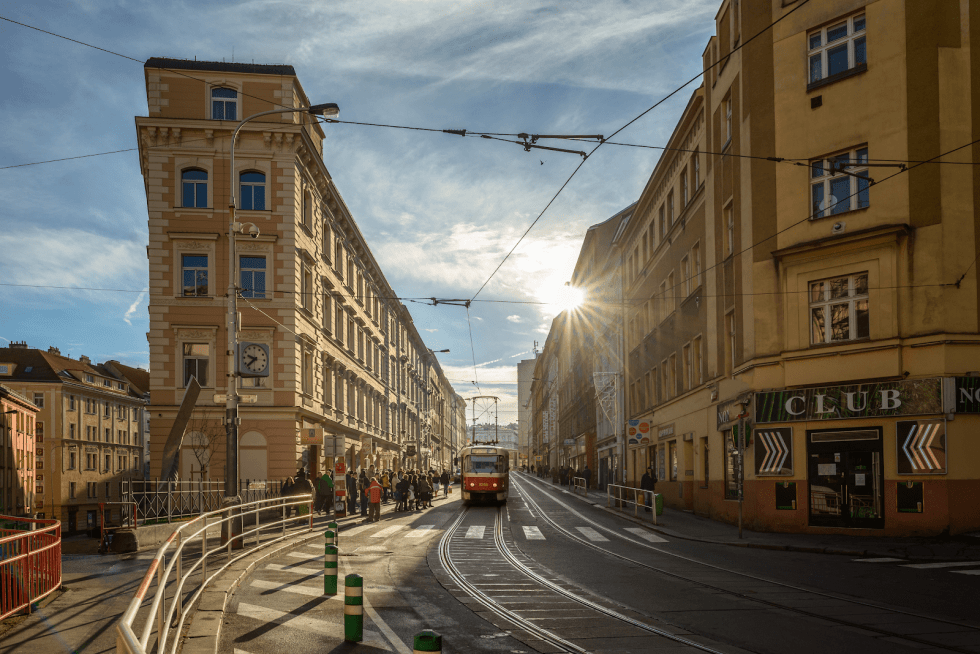 PLACES TO VISIT
VÍTKOV HILL AND THE NATIONAL MONUMENT - If you take a brisk stroll to the sumit of Vitkov Hill, you will be rewarded with some beautiful views of the city, but this is not all. Once you have made it to the top it is difficult to miss the giant bronze statue of a man riding a horse. This statue is the 3rd largest equestrian statue in the world and is really quite impressive when seen up close.
The man on the horse is the legendary Jan Zizka, after whom the area of Zizkov is named. This staute was built in honour of his defeat over Emperor Sigismund in 1420. Although Zizka's forces were ludicrously outnumbered in this battle by around 10-1, his tenacity on the battle field still won victory for him and his men.
There is also beautiful cofee where you can have some drinks and enjoy the time there or just pay 80 CZK entrance fee to have a great view around the Prague.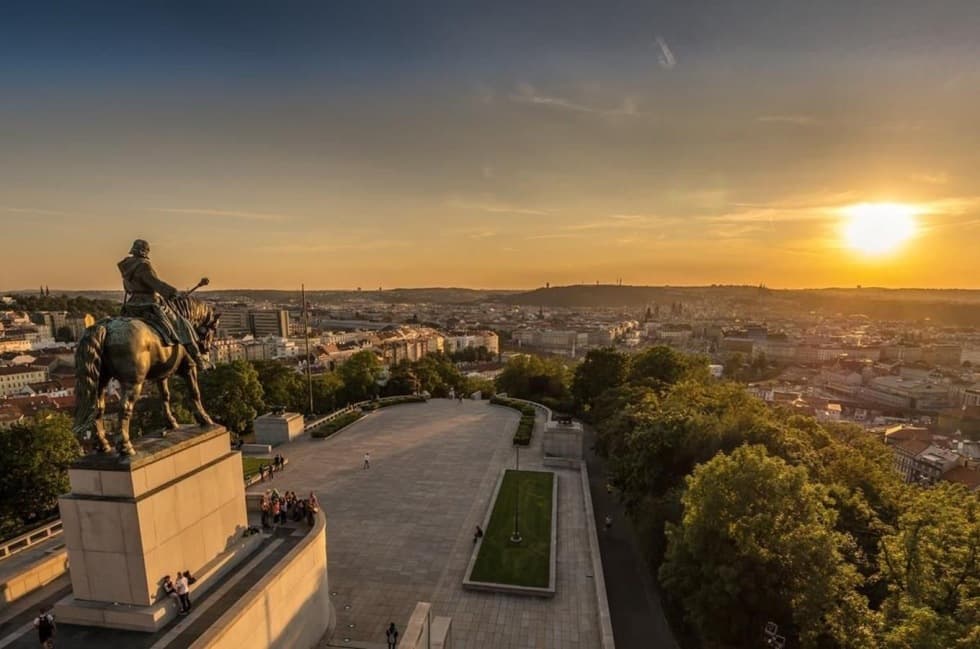 ŽIŽKOV TV TOWER - an odd structure visible from nearly everywhere in the city. Unquestionably the main landmark of the Žižkov district, at 216 m in height, it's also the tallest building in the city. With a 360° view, Prague is laid out before your eyes from the viewing platform at 93 m. In case you're wondering, the faceless babies crawling up and down the tower were added in 2000 by Czech pop artist David Černý, because apparently the Žižkov Tower wasn't strange-looking enough as it was. The tower contains an observation deck and restaurant.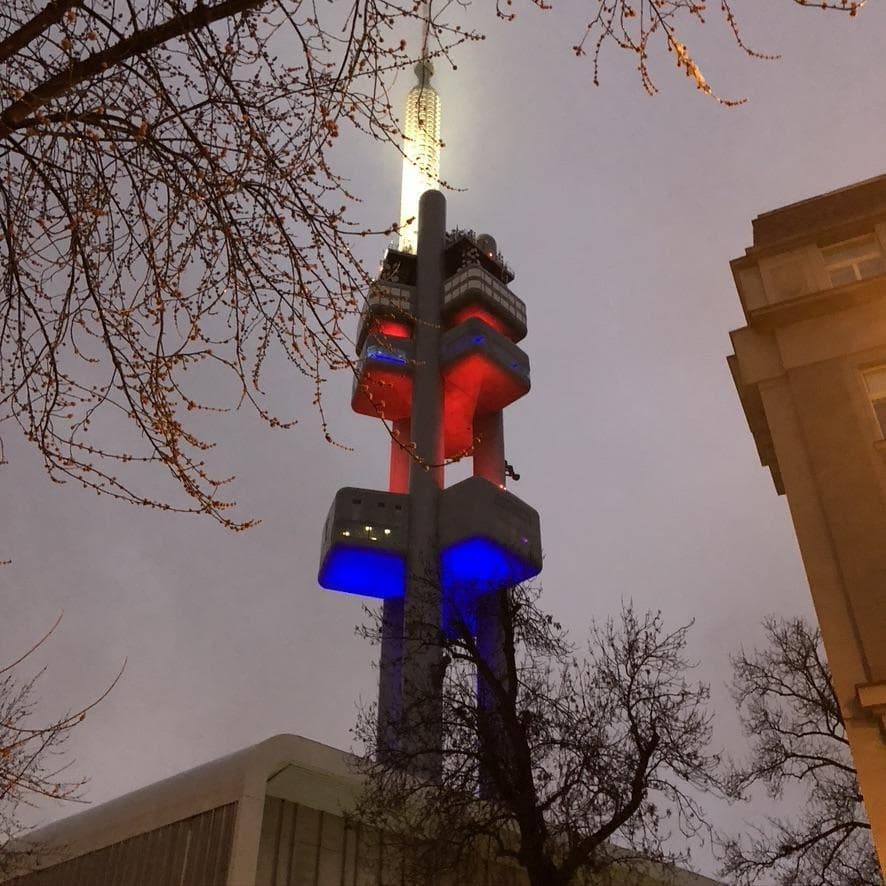 OLD AND NEW JEWISH CEMETERY - Žižkov Jewish cemetery was established in 1680 as a burial place for the plague victims of the Prague Jewish community because the Old Jewish Cemetery in Josefov had become too crowded. The Jewish community bought a plot of land in Zizkov to bury the plague victims. Later on it became the main Jewish cemetery. When in 1890 Zizkov was full, the New Jewish Cemetery in Vinohrady took over its function. Today people are still buried here. Zizkov Jewish Cemetery is not as famous as the Old Jewish Cemetery in the Josefov district or the New Jewish Cemetery in the Vinohrady district. From 1787 to 1890 the Zizkov cemetery was the most important burial place in Prague. 40.000 people were buried in the Zizkov Jewish cemetery – rabbis, scholars, leading Prague industrialists and other famous and less famous people of the Jewish community. Today only a small corner of the original graveyard is left.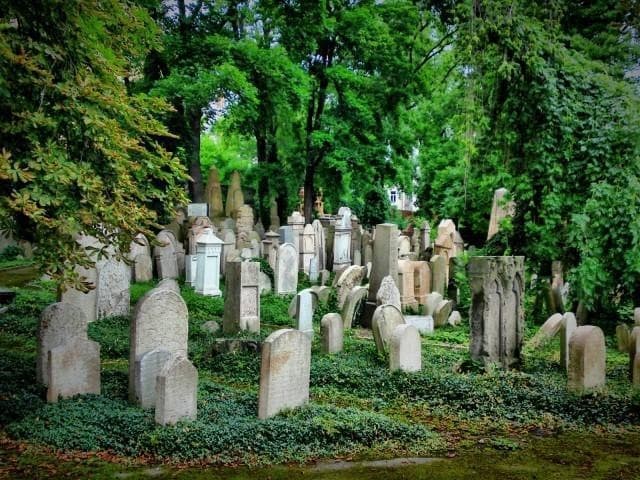 PARKS - Žižkov is more laid-back compared to the center of Prague, and there is plenty of green space to enjoy during nice weather. Although the popular Riegrovy Sady park is located in neighboring Vinohrady, Žižkov has Parukářka with its very Žižkov-esque pub and beer garden, plus great views of Old Town and Prague Castle. Below the park is an underground bunker which was originally a bomb shelter, then an underground music club, and now contains a climbing wall and "nuclear museum."